2020 was a tough year for everybody, with the coronavirus shaking the globe. The pandemic affected every economy, and forced brick-and-mortar businesses with zero or limited digital presence to alter their strategy and adapt to the digital age. As a result, many businesses have started onboarding into the world of digital marketing.
What this requires is a strong digital marketing strategy. Without a strategy, it is difficult for businesses to succeed in driving sales through their digital channels. A digital marketing strategy aids in shaping a strong foundation for you to progressively build on.
So, what does it take for you to harness a solid digital marketing strategy?
Scalable, optimized and user-friendly environment
Keeping speed in mind
There are 3 crucial points that every website has to have nowadays. Speed is the first one of all. This is because every website requires a comprehensible, logical site structure such that users can easily find what they're looking for.
On top of that, this allows the Google algorithm to use signals to rank the website. What this means is that businesses need to pay even more attention to detail. We need to start assessing how your users are interacting with the website, their speed and responsiveness.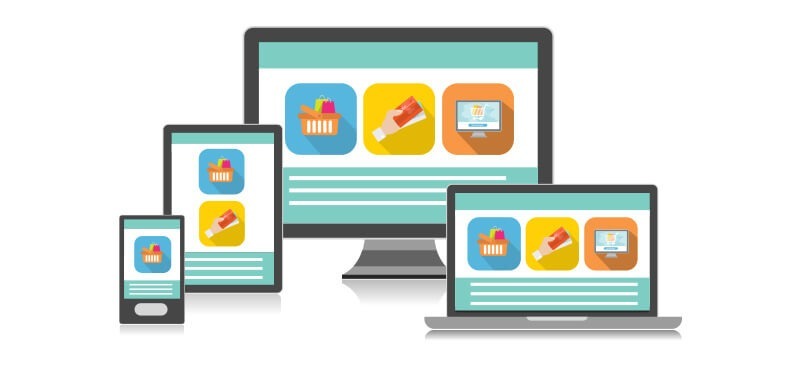 Ensure that your efforts are always user-centric
User-friendliness is often underrated, but ensuring that your efforts are ultimately targeted at your audience goes a long way. Mobile-friendliness is one of the methods to do so.
With more people owning mobile phones now, it is a phenomenon that brands need to capitalize on, and websites or apps have to be optimized for mobile. This doesn't mean that brands should neglect their desktop interfaces though. All your efforts have to work hand-in-hand to provide a great customer experience.
Prioritizing web security
Security is essential in protecting your site and data from potential hackers. What you would require for this is a proactive security system and a well-built site to decrease the risk of experiencing malware attacks.
The first step is having an SSL certificate – a type of digital certificate that provides authentication for a website and enables an encrypted connection between a web server and a browser. This ensures that all data passed between the web server and browser remain private and secure.
Build your Google My Business
Another influential way that can allow your target audience to find your brand is through Google My Business (GMB). GMB gives users your details, allowing them to find you easily.
By setting this up, you can also put your business on Google Maps and allow users to provide reviews. What this brings is a lot more visibility, but optimizing GMB properly is not the easiest part. Look for online sources, or ask your agency, if they could help you on this.
Social Media Channels
We know how influential social media can be. It gives brands the platform to engage and interact with their customers online.
Facebook, for example, has plenty of business tools to allow brands to enhance their digital presence. This includes paid advertising options, analytical tools, audience targeting tools and many more.
Other platforms such as Instagram, LinkedIn and YouTube can also enhance these efforts and expand your digital presence. What is challenging about social media marketing is the difficulty to consistently produce unique content that caters to your audience.
Choose the right platforms where your customers are spending the most time on, and provide them content that answers their questions.
Search Engine Optimization (SEO)
Search engine optimization (SEO) is the process of optimizing your website so that search engines can organically rank your web pages higher in their results page.
When users key in words or phrases related to your business, you would ideally want your site's web pages to appear at the top. The goal of doing so is to bring higher traffic to your website, particularly those from high-intent users.
Some common SEO techniques include optimizing your website content, link building, and publishing relevant pieces of content and ranking for target keywords through blog posts.
However, before you start working on your site's SEO, it is definitely recommended for you to first install Google Analytics on your site. Google Analytics provides a ton of information about your website visitors such as their traffic source, demographics and device options.
SEO is certainly an integral aspect in a long-term internet marketing strategy to drive traffic to your website.
Pay-per-Click (PPC) Advertising
PPC advertising is a paid online marketing strategy based on an auction system. In PPC, marketers bid for keywords that they want their ads to appear for.
These ads will be seen at the very top of the search engine results page, and when someone clicks on the ad, the advertiser pays for that click. Hence, the term "pay-per-click".
The most popular PPC ad platform is Google Ads. These days, many companies, especially small businesses, leverage Google Ads to drive users to their landing page where they promote their products or services. Utilizing Google Ads in a digital marketing campaign is certainly effective in generating leads and increasing revenue for your business.
PPC advertising does not just occur on search engines, but is available on other platforms too, including social media platforms and mobile apps.
Email Marketing
Email marketing is a cost-effective way to advertise your business, increase brand awareness, and drive traffic to your website. Some of types of email marketing campaigns include welcome emails and promotional emails.
There are many benefits of email marketing, some of which include – being able to reach your audience directly and increasing your website traffic.
Why is it important to have a digital marketing strategy?
There are multiple benefits of a solid digital marketing strategy. First, you can increase website traffic. The more users visit and interact with your website – whether through SEO, PPC or content marketing – the more chances you have to convince potential customers to convert.
Next, you can also raise traffic at your storefront. For businesses with a physical location, you'd likely want to bring customers there. This is where a digital marketing plan, such as SEO, helps to increase brand awareness and usher foot traffic.
Thirdly, you get greater brand exposure. With digital marketing, you can bring your brand to the awareness of your target audience, be it through search engines, emails, social media or other channels.
Step by step, people start to know of your brand and its offerings, your unique selling point, and start to talk about it. When they require the things that you offer, there would then be a stronger likelihood that they would come to you.
Ultimately, it is very likely that every business wants to improve and increase conversions. This is the main objective of every marketing campaign. With higher digital and storefront traffic, brand awareness and a strong digital marketing strategy, you can help to raise revenue and grow conversions.
Conclusion
In essence, digital marketing is a strong way to reach existing and new audiences to realize your business goals. The success, however, depends strongly on the preparation and operational processes. This is why most businesses choose to partner with digital marketing agencies that offer strategies tailored to their needs.
Contact us to kickstart your digital marketing journey today with a customized strategy!
Ready to Elevate your Business to the Next Level?
Discover how we can help accelerate your business growth through our FREE digital strategy session. Let's Work Together