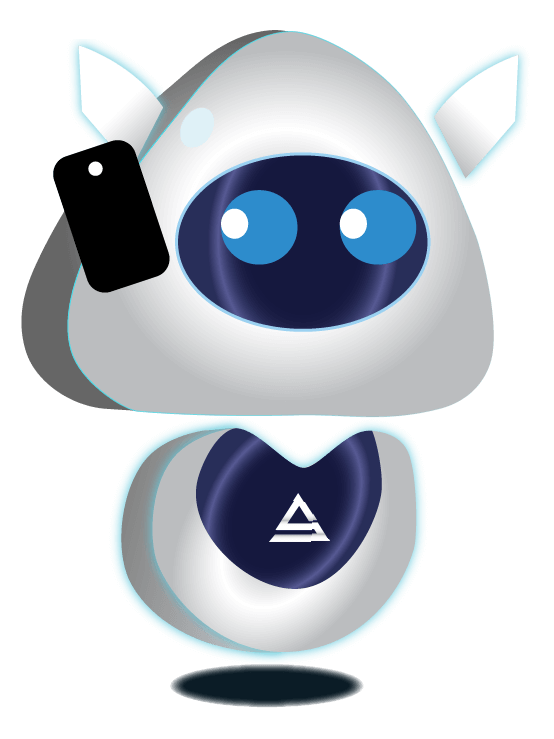 Professional Opportunities
Careers

at

APEC

Solutions
APEC Solutions is a fast-growing, full-stack digital marketing agency which is wholly owned by VCPlus Limited (SGX:43E) listed on the Singapore Exchange (SGX).
We are dedicated to helping businesses innovate and flourish through our suite of digital marketing solutions.
We're always on the lookout for talented digital marketing, sales and design professionals looking to work in a fast-growing agency.
Digital Marketing Specialist
Overview
Our rapidly growing digital marketing agency is looking for an experienced, multi-disciplinary full-time Digital Marketing Specialist to concept, develop, and execute marketing campaigns across various platforms and channels.
You will be in charge of executing SEO, SEM, PPC, social media, content marketing campaigns, as well as, tracking and monitoring campaign results.
If you're the perfect fit, you're a great team player and independent self-starter who understands that this is a fast-paced position, and that the campaigns you manage have a direct impact on our clients' brand and our success.
Responsibilities
Plan and execute effective digital marketing initiatives and campaigns via all platforms (social media / Google)
Monitor key digital marketing metrics to optimize advertising spend and performance of campaigns
Review and analyze client sites: conduct competitive analyses, keyword research, organic ranking tracking, and web traffic monitoring
Perform on-page SEO optimization for websites (title tags, meta descriptions, focus keywords, alt text, image optimization etc)
Write & publish high-quality blog posts that involve SEO strategy and keywords
Perform off-page SEO optimization involving link building for websites
Setting up social media company pages & publish organic social media posts on Facebook, Instagram and LinkedIn
Plan & execute successful brand awareness and lead generation paid ad campaigns via Facebook Ads
Requirements
Diploma / Degree in Marketing or Media related fields
At least 1 year of experience in a digital marketing position
Experienced in running, optimizing and reporting on SEO campaigns, Facebook, Instagram and Google Ads
Develop and propose effective digital marketing strategies that propel business growth
Experienced in integrating, creating, and managing email campaigns on Mailchimp
Ability to handle multiple projects and shift priorities as necessary
Plus point for knowledge / experience with Google Data Studio to enable visualization of data insights
Digital Marketing Sales Executive
Overview
Our rapidly growing digital marketing agency is looking for an ideal Digital Marketing Sales Executive candidate who will contribute to a high-growth team. With a proven track record of delivering results in a fast-paced environment, you will be able to demonstrate the ability to identify opportunities and take ownership to drive growth across the business.
You will be in charge of building and maintaining a sales pipeline of SME clients through various strategies such as cold calls, networking, referrals, zoom and face to face meetings.
We will be giving you digital marketing leads but you are also expected to hunt for new leads as well.
If you're the perfect fit, you're a motivated and independent self-starter who understands that this is a fast-paced position, and that the deals you close have a direct impact on our success.
Responsibilities
Independently responsible for establishing direct sales targeting SMEs and Enterprise customers
Identify, build, create, prospect, and manage sales pipeline and business relationship
Prospecting activities to build a steady pool of clients
Carrying out the entire sales cycle from leads generations, engaging of customers, qualifying, consulting to closure
Inter-department collaborations to ensure quality deliverables are delivered to all clients
Pursue sales opportunities by providing a holistic client centric engagement experience to effectively close deals. –
Embark on using relevant tools and knowledge to understand clients digital marketing gaps and needs.
Requirements
Diploma/ Degree or equivalent practical experience
1 year of experience in sales or client engagement
Hunter mentality when it comes to prospecting potential clients
Firm believer promoting digital transformation, technology solutions and digital marketing
Highly driven individual
Ability to communicate efficiently and possess strong presentation skills
A strong work ethic, positive attitude, and genuine desire to learn
Ability to multitask
Candidates with no experience are welcome to apply as training will be provided
Candidates with prior experience in related fields can be considered for senior position